PR #47f4b96 Changes 'chris to crystal'

05/14/2019
GIT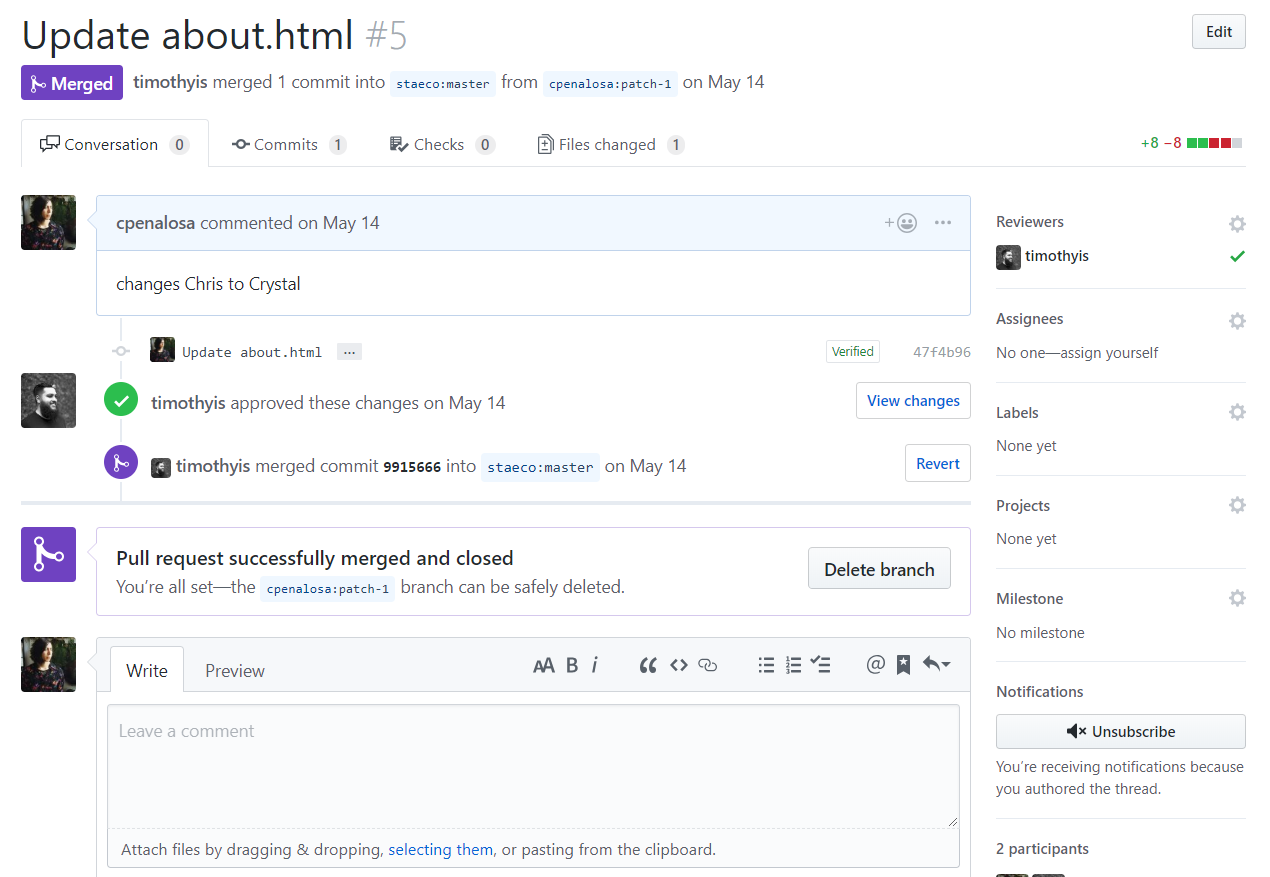 cool pr

Good Morning Crystal.
whoa hi

---

my big sister Adriana said this to me nonchalantly on a sleepy tuesday morning when i got to work and i was just talking to jennifer about changing my name over the weekend as we passed the food bazaar on gates

You Should Think About What You'll Change Your Name To
yeah i haven't put much thought into that and chris is sort of a convienent unisex name anyway
There'll Be A Time In Your Future Where People Will Start Gendering You As A Woman And It Helps To Have A Chosen Handle To Go Along With It
ill think about it for a minute

i thought about going with the name Belyn who was my late aunt that died of a brain tumor when i was four years old. she used to babysit me and we'd watch supermarket sweep and eat smarties. Belyn was the youngest of my five aunts and my mom's only younger sister, everyone else was her elder. there be a cool flip on Belyn where people would call me evie or evelyn which is a pretty badass witchy kinda name.

but crystal hits all that boxes as well. and i kinda like the ring to it. my big sister is already calling me crystal too. ill have to talk to anastasia about this one.

Bb I Love The Idea. How Do You Wanna Spell The Name? I Think It's Perfect For You.
its good eh
One Of My Classmates Chris Woods Has A Project Where He Calls Himself As Chrystal
it looks pretty cool but its a lil close to my current name
How About... Like This?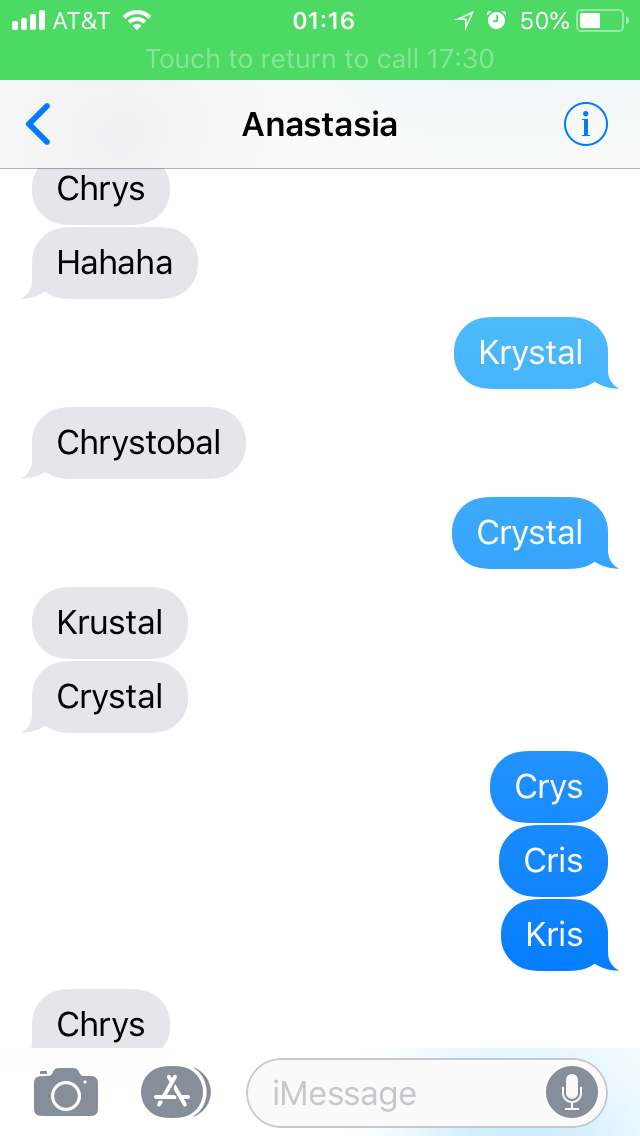 we talked for another 4 hours on this but the real litmus test was to see it in print... so i edited the html on various websites to see how it looked and crystal just fit nicely. i made a new domain for myself, changed my name across all the different websites and within 15 minutes i was known to the digital world as crystal penalosa.

other processes took time. for work i had to make my own pull request to change my name which was pretty cool but even cooler were the emails that came in unsolicited calling asking to speak with ms penalosa which is still taking an adjustment to see it in writing and being heard in public spaces. my coworkers were pretty excited for me.